Home > About us
EASYCOUNT GROUP CO.,LIMITED is one of the most creative manufacturers of financial equipments in China. Our company founded in 2005 and the first name is Shenzhen Jinshi Electronic Co., LTD. Our Products include banknote counters, coin counters, counterfeit detectors and check writers etc.. Now EasyCount has got a united and efficient management team.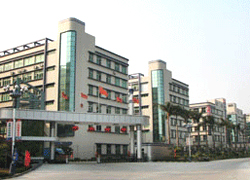 History EasyCount has grown to be the most creative and valuable supplier of money counting machines and counterfeit detecting devices in Southern China. EasyCount has revolutionized the money counter industry by providing top quality products at acceptable price.

Objective To provide top quality products and machines which make your everyday work much easier is our goal. We help you to eliminate human errors on dealing with money in your daily life, to work more effectively, to save your time to enjoy your work and your life.

Quality Quality is the life of EasyCount. Our company strictly produces products according to the national standard, and our products are completely certificated by ISO9001 ,CE and ROHS. We focus on the quality in every process. We make machines with the best materials which make our products have better superiority than others.

Service Besides the quality of our products, service is the most important thing for EasyCount. EasyCount has created an internal service culture for our customers. Our professional engineers will provide you satisfied service.

Project Flow Mutual understanding and good communication are the keys to success .We will fully understand the needs and requirements of our customers so that we can design new products for them in time.