Home > Prodcut > Money Counters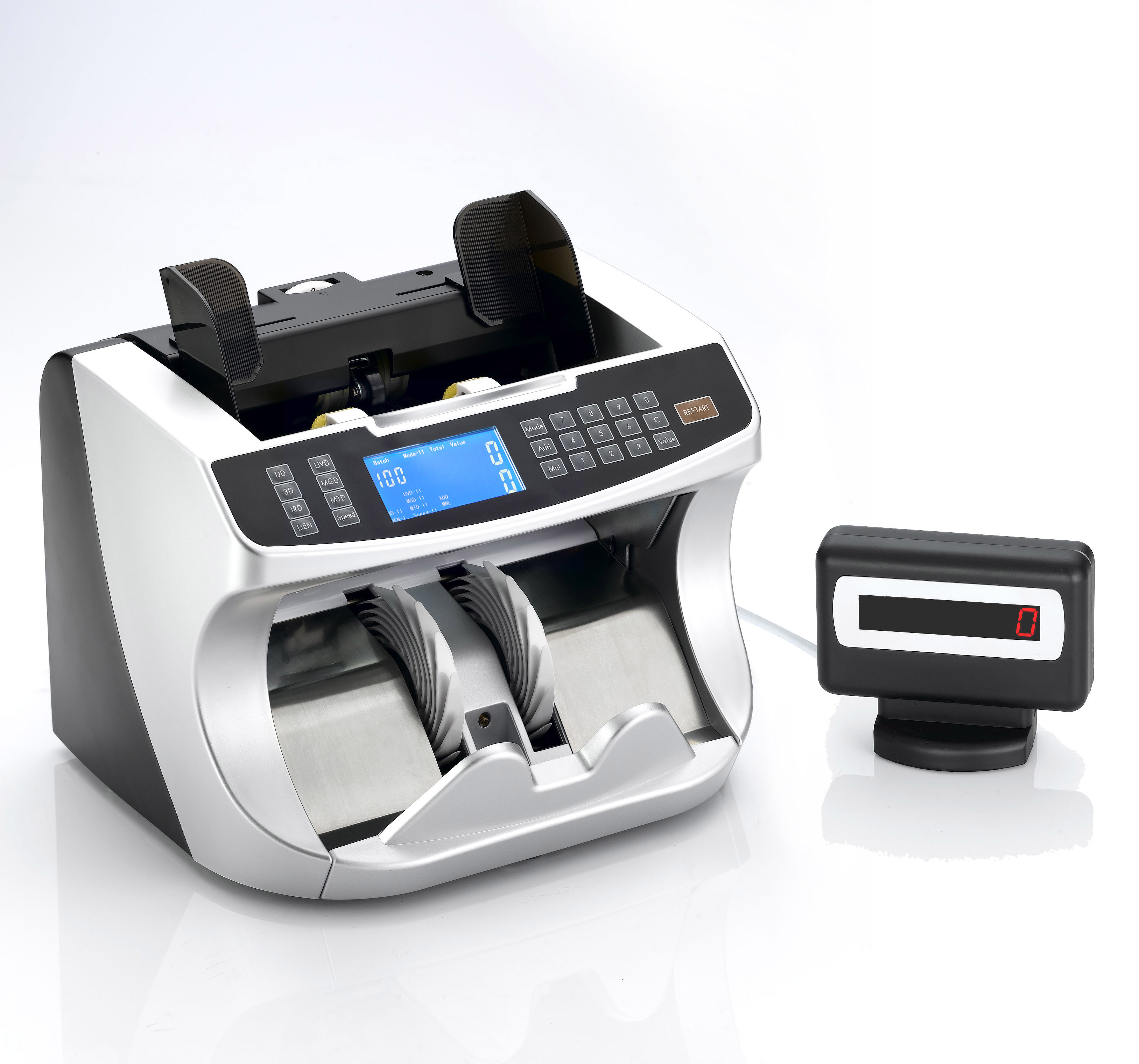 EC900 Series Professional Value Counter
Professional Mix Value Counter Key Features:

1)Hi Speed CIS imagie Scaner, FPGA+DSP Processing System, USD and all other currency mix value counting function supported;
2) USD+EUR+GBP+Local Currency Mix Value Counter, Sorter and Detecor
3) High accuracy , perfect performanc and heavy duty use
4) Professional For Bank Use
5) ECB,CE,RoHS,3C approves;
6) New USD100 and New Euro Supported.

Product Detail
Helpful Banknote Counter EC980 Series features
a unique function for determining the value of counted notes. After the notes have been counted, the total amount and subtotals for each note value are displayed. And their authenticity is checked. It doesnt get any easier than this.
Counterfeit Detecting: UV, MG, MT, IR, 3D, Paper Character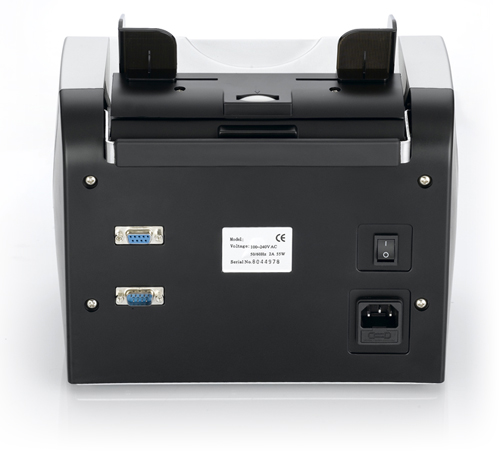 Features:
Sheets counting function and Value-Counting function (mix-counting).
1) ADD function
2) Batch function
3) Half note detection
4) Chain note detection
5) Double-note detection
6) Density setting
7) UV counterfeit detection (optional)
8) MG counterfeit detection (optional)
9) Metal thread detection (optional)
10) Inferred character detection (optional)
11) 3D detection (optional): Length, Highness, and Thickness
Specifications:
1) Counting speed: 600, 1000, 1600 notes/min
2) Hopper capacity: 400 notes
3) Stacker capacity: 200 notes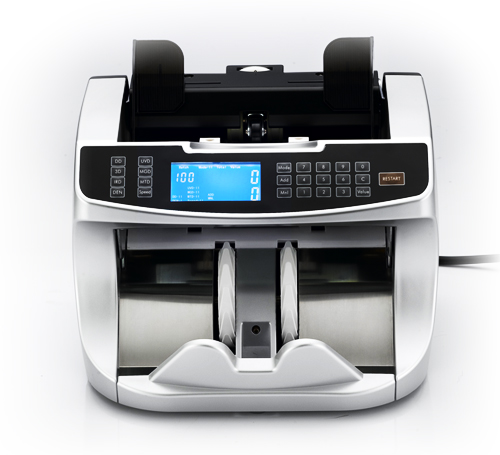 4) Suitable note size: 50 x 90mm ~ 110 x195 mm
5) Thickness: 0.075 ~ 0.15mm
6) Large LCD display:
Counting display: 7 digits
Batch display: 3 digits
Message display: 3 digits
7) Consumption power: 50W
8) Power requirements: 100V ~250V AC, 50/60Hz
9) Certifications: CE, ROHS

EC980 Packing Details:
1PC/Carton:
Carton Dimensions: 34x33.5x34.5cm
N.W.: 5.3kg
G.W.: 7kg

2PCS/Carton:
Carton Dimensions: 64.8x33x34cm
N.W.: 10.6kg
G.W.: 13.7kg