Home > Prodcut > Money Counters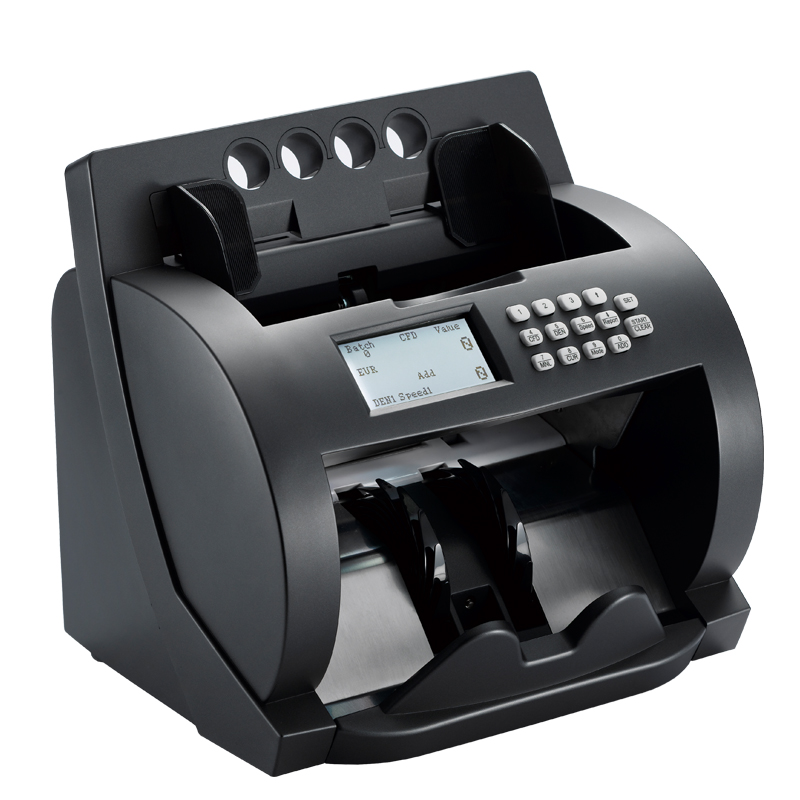 EC1000 Series Professional Smart Value Counter

EC1000 Series Professional Mix Value Couner Main features:

1) High Speed CIS imagie Scaner, FPGA+DSP Processing System, can do USD and all other currency mix value counting function;

2) USD+EUR+GBP+Local Currency Mix Value Counter, Sorter and Detecor

3) High accuracy , perfect performanc and heavy duty use

4) Professional For Bank Use

5) ECB,CE,RoHS,3C approves;

6) Have successful passed ECB testing and supported second new series Euro and new USD100.
Product Detail
EasyCount Technology Co., LTD is a professional high technology manufacturer for design, produce and sell banking machines.
Features:
Sheets counting function and Value-Counting function (mix-counting).
1) ADD function
2) Batch function
3) Half note detection
4) Chain note detection
5) Double-note detection
6) Density setting
7) UV counterfeit detection (optional)
8) MG counterfeit detection (optional)
9) Metal thread detection (optional)
10) Inferred character detection (optional)
11) 3D detection (optional): Length, Highness, and Thickness
Specifications:
1) Counting speed: 600, 1000, 1600 notes/min
2) Hopper capacity: 400 notes
3) Stacker capacity: 200 notes
4) Suitable note size: 50 x 90mm ~ 110 x195 mm
5) Thickness: 0.075 ~ 0.15mm
6) Large LCD display:
Counting display: 7 digits
Batch display: 3 digits
Message display: 3 digits
7) Consumption power: 50W
8) Power requirements: 100V ~250V AC, 50/60Hz
9) Certifications: CE, ROHS, UL, ECB
Packing Details:
1PC/Carton:
Carton Dimensions: 34x33.5x34.5cm
N.W.: 5.3kg
G.W.: 7kg
2PCS/Carton:
Carton Dimensions: 64.8x33x34cm
N.W.: 10.6kg
G.W.: 13.7kg